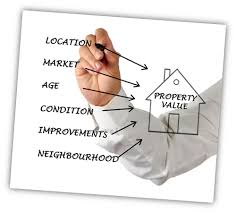 What Questions Should You Ask a Mortgage Broker?
1.Why do we need a Mortgage Appointment? – We need to compete a fact find interview and I need to gain a complete understanding of your requirements. I will also present my disclosure statement for your review. You will be required to forward information to complete your application.
2. What is a Home Loan Pre-approval? – This will provide written confirmation from a lender that they will support your home loan application as the borrower. Any further conditions will be outlined. Having you loan pre-approved will speed up the finance process once you find a property to purchase.
3. What is a Conditional Approval? – Once you have found the right property, details of the property, including the sales & purchase agreement and or build contract will be forwarded to the lender for review. If additional information is required, a conditional offer of finance will be issued.
4. Why do I need a Solicitor? – Your solicitor will have valuable advice for you to assist with the negotiation of your property and to confirm to the lender the new property has clear title.
5. What is an Unconditional Approval? – All conditions relating to your finance application and the new property you are purchasing have been met. Your solicitor will then confirm finance when the deadline is reached.
6. What is a Home Loan Structure Meeting? – Once your loan is unconditionally approved, we will need to meet to fully discuss and finalise your mortgage structure requirements. From there, I can negotiate interest rates for you and lock in the interest rates. Mortgage documents will then be requested and forwarded to your solicitor for sign off.
7. Why do I Need to Meet with the Bank? – If it is a new bank for you, it is at this stage that you open your new account. Photo ID will be required. Tax residency forms may also need to be completed at this time.
8. What is Document Signing? – This is done with your solicitor when the home loan agreements and paperwork from the lender have been received. All parties to the loan must be present to sign the mortgage documentation i.e. named owners, trustees of trusts etc. The loan documents must be returned to the lender before your loan can be advanced.
9. Why do I need Property Insurance? – House insurance must be obtained, and a certificate of currency must be provided to the solicitor prior to settlement. The house insurance protects both yours and your lenders interest in the property in the event of loss.
10. Why do I need Personal Risk Insurance? – It is a good idea to discuss (at a minimum) life and mortgage protection insurances, especially if there are dependants, prior to settlement of the loan. The insurance will help protect your ability to keep your home loan payments made in the event of accident or illness.
11. When is Settlement Day? – The day you get ownership of the new home. The lender will deposit the funds into your solicitor's trust account and your solicitor passes ownership to you with the mortgage assigned to the lender. Keys to the new house will be made available once the Real Estate agent has confirmation of this.