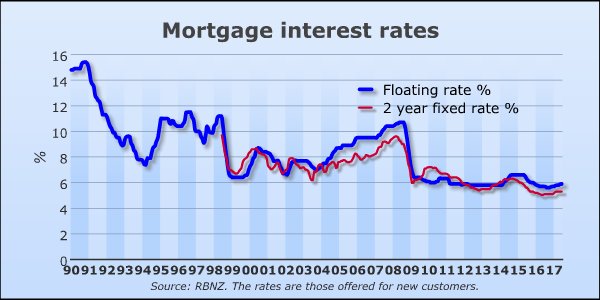 Mortgage Borrowing Strategy
Commentators seemed to have flat-lined their OCR forecasts and feel that there is a chance that the next move in the cash rate is actually a cut.
As such, a favoured borrowing strategy seems to be to keep fixing for shorter durations.
And with the 1-year fixed rate still the lowest point on the curve, that is the 'sweet spot' and still the favoured strategy.
While the chance of the OCR being cut may make floating rate borrowing seem attractive, the fact is that it is the highest point on the yield curve and because conditions for a rate cut are likely to take some time to develop, there does not seem to be value there yet.
Please note: Individual circumstances should be your main consideration when reviewing your mortgage strategy, then market conditions and forecasts should be taken into account.
For an independent review, please click on the Mortgage & Review Link, or complete the following contact details and I can contact you to see how I can help.