Is It Too Hard to Get A Loan Now?
Responsible lending is a vital consideration for all finance providers.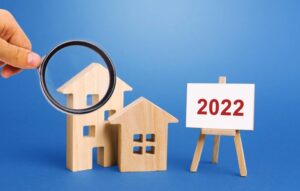 No one wants to see people end up in financial trouble because they have too much debt to deal with.
So, with the best intentions, major changes to the Credits Contracts and Consumer Finance Act (CCCFA) came into force on 1st December 2021 to create more regulations around responsible lending.
Unfortunately, the legislation hasn't quite had the intended effect. While it has generated positive results for high interest "payday" lending, the wider repercussions are impacting everyday people wanting to borrow for mortgages and other legitimate reasons.
The impact of the legislation changes are starting to snowball. As a result, Financial Advice NZ is seeking an urgent meeting with the Minister of Commerce and Consumer Affairs to discuss the fall out.
"The detailed information on spending habits demanded of would-be borrowers is backfiring, the organisation says. It says borrowers who could previously obtain finance and service those payments for their home are often locked out of obtaining finance in the future." [source]
The biggest lesson we can take is that it is important to speak to a Mortgage Broker as soon as you feel you might want to borrow. That way, you can receive strong advice on how to make your application look attractive to a lender while meeting the new regulations.
So, if you are considering borrowing in the near future, get in touch with us for advice you can trust.
What's Ahead For 2022?
The Westpac economists have released their predictions for what will happen in 2022 finance-wise.
"Westpac is forecasting a significant upswing in demands for high wages in the coming year. It says this will help push the Official Cash Rate to 3% as the Reserve Bank tries to hold inflation in check.
On the housing market, Westpac expects house price growth to slow substantially in the coming months but start to slip back towards the end of the year.
Inflation has surged to 4.9% by the September quarter, and most economists expect it to go higher. Westpac says there was some debate about how long lasting this would be.
"We now recognise that the monetary stimulus put in place in response to Covid will need to be withdrawn – and beyond to the point where monetary policy is outright tight."
But the bank qualifies this by saying the 3% cash rate expected by 2023 will probably not be permanent but will represent a temporary peak in the cycle, in order to cool demand back down to a more sustainable level." [source]
What does all this mean?
If Westpac economists prove to be correct, then Interest rates are going to rise further, so now is the best time for a review of your current and any future lending.
The cost of living may rise along with mortgage rates, so you need to make sure you can still service your financial commitments.
And, as we mentioned earlier, rules and regulations around finance have changed significantly, so taking advice is vital before making any decisions.
Is It Becoming A Buyer's Market?
It's no secret that the property market has been in favour of sellers in recent years. But, could that all be changing?
"In its latest Market Pulse report, CoreLogic says already there are signs the number of listings are firmly climbing, although total supply across the country is fairly tight.
More choice for buyers can only mean reduced price pressures in due course, and a switch to a buyer's market – albeit they'll have to work harder to get the finance in the first place.
This year a buyer's market might emerge for the first time in a few years, but it's important to note a reduction in vendors' power may not necessarily equate to outright falls in house prices." [source]
Right now, the market is in a unique position. With a number of listings to choose from the buyers have a bit more power to play with. Yet, housing prices are still high which will benefit the seller. It is good news on both sides of the equation now.
But, that could all change if the predictions come true and the market swings in favour of the buyers.
So, it can be handy to know what kind of a financial position you are in to be able to make informed decisions.