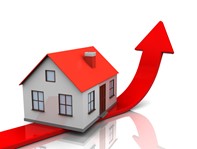 Tighter Lending Restrictions  
As house prices continue to soar throughout the country, the Reserve Bank has taken steps to combat the rise. They are wanting to further restrict the low deposit lending that banks do, requiring only 10% of lending to be to those with less than a 20% deposit.
Reserve Bank deputy governor, Geoff Bascand says, "Our analysis indicates that house prices are above their sustainable level, and the risks of a housing market correction are continuing to rise. The proposed tightening of LVR restrictions will over time help reduce the number of highly leveraged borrowers and help to build resilience in the financial system." [source]

There are also a number of lending reforms coming into effect on 1 October which raises concerns that first home buyers could be negatively impacted.
The Reserve Bank does "acknowledge that tightening LVR restrictions on owner-occupiers is likely to reduce the number of first home buyers with low deposits who are able to enter the housing market in the short term. However, reducing house price inflation will improve affordability for first-home buyers." [source]

The situation is not totally grim though. There are exemptions in place for Kainga Ora First Home Loans and loans for owner-occupied and rental new builds. So, if you are a first home buyer (or you know one) or wanting to purchase an investment property, it is definitely worth having your current financial situation assessed by an expert financial advisor.
You may be surprised by what is possible!
Fix or Float?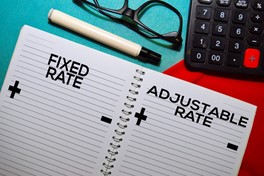 As we are all aware, we have been enjoying the benefits
of record-low
interest rates for the last year or so. There have been warnings that these super-low rates would not last. So it comes as no surprise that rates are beginning to creep up.
The Reserve Bank is set to review the Official Cash Rate (OCR) in October. It is widely expected that the rate will rise from 0.25% despite the fact that the country is still operating under restricted Covid Alert levels. In fact, the banks have already increased both short and long-term rates in the last few weeks.
So, what does that mean? Will you feel the pinch right away?
"According to the central bank, borrowers feel will some of the impact within a month of a 1% OCR increase. The average two-year mortgage increases by 34 basis points within four weeks.
Surprisingly, the peak impact on mortgage rates comes six months after a change in the OCR, according to the RBNZ. By that point, 80 basis points' worth of additional costs is passed on.
"Individual borrowers with mortgages on longer fixed terms may take months or years to roll off, delaying the impact on their monthly repayments," Severin Bernhard, James Graham and Shaun Markham, authors of the RBNZ report, said." [source]
So, if you have been considering fixing, floating, or restructuring your mortgage, now is the time to seek advice on the best move for you. Drop us a line at Oliver Broomfield Mortgages & Insurances oliver@obmi.co.nz and we are more than happy to help you develop a workable structure for your circumstances.
Will The Market Boom Again?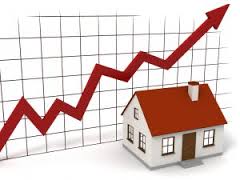 After the lockdowns of 2020, we saw an absolute boo
m
in property prices with the national average house value increasing b
y 
up to 30%!
So, will the same thing happen again in 2021?
According to QV forecasts, house prices are unlikely to boom after the current lockdown ends. That is because the housing market appears to be cooling somewhat. "QV general manager David Nagel says while prices were still going up as the country headed into the latest lockdown, the growth was at a significantly reduced rate compared to earlier peaks.
This is the fourth month running that we've seen a reduction in the nation's rolling three-month average growth rate, so the market has clearly been cooling." [source]
Does that mean it is a good time for you to sell? Well, it all depends on your current financial position and what your future plans are. We'd love to have a chat with you to see how we can help you confidently plan your next steps.
Lockdown Finances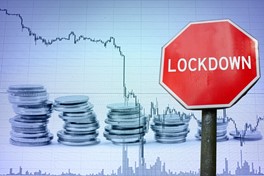 After enjoying 6 months of relative normalcy here in Aotearoa, it was a bit of a shock to hear we were heading back into lockdown
 in August. And as the restrictions continue throughout September, your attention might now be turning to your finances.
We know that things are tough during any alert level and if you are worried about what it could mean for your finances, we'd love to help.
While there was a freeze on rent rises and a mortgage relief scheme introduced in 2020, the government has not announced any for this round of 2021 lockdowns. Despite that, there will still be options available to you.
Reach out to us here Oliver Broomfield Mortgages & Insurances (oliver@obmi.co.nz) and we can help you understand what they are.
Contact one of the most experienced Mortgage Brokers in the country