Property Prices Are Trending Down
For a few months now, these updates have included news about property prices falling and this month is no different.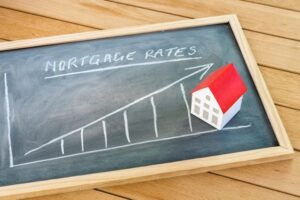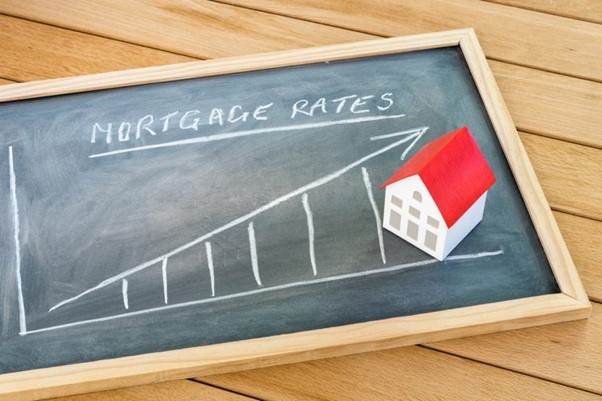 Recent data shows that both Wellington and the Bay of Plenty now have average asking prices below $1million and property prices are dropping in many other main centres – including Auckland.
This further tip in the market is good for buyers, with realestate.co.nz spokeswoman Vanessa Williams saying buyers were now less rushed into making decisions.
"We have become accustomed to urgency in the market with multi-offers and high competition being the norm. Right now buyers have more time to do their due diligence and make an educated decision on their future property," she says [source].
The great news for buyers is that it means you have more time to do research around your home purchase. That can include getting the right mortgage deal in place without feeling rushed. At Oliver Broomfield Mortgage & Insurances, we welcome the opportunity to chat with you and get the mortgage process right.
But, it doesn't have to be bad news for sellers. There are definitely still buyers out there willing to pay a fair price for a great home. And if you are selling and buying in the same market, then any reduction in selling prices is negated.
House Consents Are Up
While the number of house sales might be declining, the number of people looking to build appears to be increasing.
Figures from Statistics NZ show the number of building consents for March was more than 5000, and a record 50,858 consents were issued in the year up to the end of March 2022.
Interestingly the number of consents for multi-unit dwellings such as townhouses, apartments and retirement village properties also increased and overtook house consents.
This might reflect changes in the development sector and a focus on higher density housing in many of our main centres. Depending on where you live, it may now be possible to subdivide your land and add a multi-unit development like townhouses.
It also presents an opportunity for people looking for investment opportunities to get involved with developments on existing land.
If you are considering property development, especially for multi-unit development, then you need a specialist loan. At Oliver Broomfield Mortgage & Insurances we can give you a range of options from both bank and non-bank lenders.
Rents Increasing Along With Other Costs
Inflation has hit a new high, prices are rising and the cost of living is going up, and it seems that rents are not immune from increases.
The latest data from Trade Me's Rental Price Index shows rents have increased across the country, rising 7% year on year to the end of March. There were also fewer properties on the market, and demand for tenancies was also dropping. [source]
If you own a rental property you might be tempted to put your rent up, especially if you are facing increased costs of your own. But before you do, think carefully about whether it is the right move.
If your current tenants can't afford the rent and have to move out, you may find it harder to replace them in the current environment.
If you have a mortgage for your rental property, have a chat with us and see if we can help you restructure or refix it to reduce your costs first.
Changes In The Investment Property Sector?
The New Zealand Property Investors Federation is putting forward ambitious plans to fix what they say is a broken rental sector.
The Federation says that while many believe rental properties are held by big landlords who have many properties in a portfolio, the majority are actually held by people who own just one rental property – often mum and dad investors.
However, they believe investors have been scared off by issues such as the bright-line test changes, increased mortgage costs and tighter lending regulations. Their proposals for investors include returning the bright-line test to two years and making mortgage interest costs a legitimate tax-deductible expense again.
While these changes would no doubt be welcomed, especially by small scale investors, it's important to remember that they are just proposals by a national body. There is no guarantee that any of their ideas will come to fruition.
Having said that, with falling property prices and a lack of foreign investors, investing in property may be becoming a more attractive option again.
If you'd like to discuss your financial situation and the possibility of getting a mortgage for a rental property, get in touch.
Mortgage Advisers Are Arranging More Loans
Both ANZ and Westpac reported this month that mortgage advisers have originated large proportions of their home loan lending over the past six months.
Both banks said more than half of the loans arranged over the period were arranged with the help of an adviser.
The change was partly attributed to the closure of some branches and less availability of in-house staff due to Covid-19 and lockdowns. But ANZ chief executive Antonia Watson said it was also in part due to a more complicated lending environment, meaning people were often seeking more advice before committing to a loan.
This is good news, as mortgage advisers are now becoming a more integral part of the home loan landscape and banks are likely to see using an adviser as a normal part of the process.
Remember that by using an adviser you usually have access to more options for your home loan, including non-bank lenders, which gives you greater flexibility to choose the right solution for your needs under expert guidance.
Advisers can also help to make sure your home loan remains right for you with yearly reviews and advice on the benefits or otherwise of switching to a new loan type or even a new lender.
If you'd like some assistance with sorting your home loan, give us a call to talk through your options.
If you have questions about any of the ideas raised here or just want financial advice you can trust, get in touch with Oliver Broomfield Mortgage & Insurances today.
Frequently Asked Questions