Changes To the CCFA Revealed
It's no secret that the Credit Contracts and Consumer Finance Act (CCFA) was not loved by many.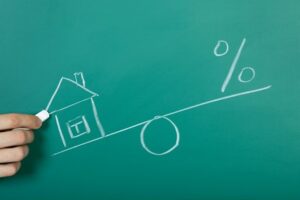 It has been widely criticised for bringing in too much paperwork and causing issues for capable borrowers.
Less than two months after the rules came in, a review was ordered and after submissions changes have now been announced.
These changes include:
Clarifying that when borrowers provide a detailed breakdown of future living expenses there is no need to inquire into current living expenses from recent bank transactions.
Removal of regular 'savings' and 'investments' as examples of outgoings that lenders need to inquire into
Clarifying that the requirement to obtain information in 'sufficient detail' only relates to information provided by borrowers directly rather than relating to information from bank transaction records.
Providing alternative guidance and examples for when it is 'obvious' that a loan is affordable
These changes will come into effect in July and further changes may also come. [source]
Is the CCCFA, Back Tracking Changes, Enough?
One of the main criticisms of the Act was that it focused too much on spending habits – the infamous cups of coffee that deprived some people of their home loans – and this will continue with detailed breakdowns of spending still being required.
The New Zealand Banker's Association chief executive Roger Beaumont said the changes weren't likely to have much impact.
"Most of the existing requirements remain in place, meaning customers will still have to provide detailed information about their spending, resulting in a more painstaking process and more loan applications being declined than before the December rule change.
While we agree with the government's aim to protect vulnerable consumers from unscrupulous lenders, the one-size fits all approach for all lenders and all loan types means banks don't have the same discretion or flexibility they used to." [source]
While these changes might help, there is still extra work to be done for those looking to borrow money, so it pays to talk to an expert before applying for your home loan.
We can discuss your situation with you and help you find the most appropriate options as well as help you get your numbers in order for your application.
Mortgage Rates Up Again (but there might be incentives coming)
Several of the major lenders have raised their fixed rates again, including ANZ, Kiwibank, ASB and Westpac and it's now unlikely that you'll find a fixed rate below 4%. [source]
But, with the number of mortgage applications dropping, it looks like the banks might also start trying to entice customers with special deals.
Recently Kiwibank, BNZ & Westpac have offered customers one per cent of their home loan as a cash contribution up to $20,000, a significant increase on previous deals.
It will be interesting to see if other lenders follow suit as the war for business heats up. [source]
While these incentives are tempting, especially if rates are higher, you should still ensure that the other details of the loan product are right for you and that you can meet any of the conditions attached to the deal.
The best thing to do is to seek advice from a trusted mortgage adviser before making any firm decisions.
Property Tax Law Changes for Investors
If you own a residential rental property, then you need to be aware of recent changes to property tax laws.
The first is around the Bright-Line property rule which taxes the financial gains when buying and selling a home for income.
New builds now attract a shorter 5-year bright-line period and there have also been modifications to the main home exclusion policy when there is another home on the same land for investment purposes.
If the main home is over 50% of the land area, then the existing exclusions continue to apply.
However, if the home is under 50% of the land area, any gains made are apportioned between the rental and the main home.
And, if the main home is not used for periods of more than 12 consecutive months then the time apportioned rule applies in all circumstances.
The good news is that bright-line filings can now be processed through myIR, making it easier. [source]
It's also important to recognise that the ability to claim interest as an expense on investment loans for residential properties is being phased out for any properties purchased on or after 27 March 2021.
You won't be able to claim interest as an expense for properties purchased after that date. And the ability to deduct interest as an expense for properties purchased before that date is being phased out, ending 31 March 2025. [source].
Please note that for accounting and taxation advice, you will need to speak with an Accountant or any tax expert.
Lending Volumes Continue to Drop
The latest figures from Centrix show that demand for mortgages is down again – by 27% in the year to the end of May. And those who did borrow borrowed less money than the previous year, with the value of loans falling by 38% year on year. [source]
What does this mean for everyday borrowers? Well, not a lot in all seriousness. We know that the property market has shifted slightly, with the frenzied buying period is over. So this helps to explain why lending is down.
In saying that, it could still be the perfect time to make your next property move and we are happy to help you make the decision with some tailored financial advice.
House Prices Are Still Dropping
The latest QV report shows that house prices are now down to similar levels seen in November last year. Independent economist Tony Alexander says his latest survey of real estate agents with REINZ shows that the market is now being impacted by a fear of overpaying on the part of buyers, especially investors.
Agents are reporting fewer people attending open homes and auctions, as well as falling prices in their locations. [source]
It was also noted that ex-pat Kiwis planning to return from overseas were not boosting the market as expected.
So, what does it all mean?
Well, if you are buying and selling in the same market, then the current price fall will not impact you hugely. Properties are still selling for good prices.
Just this week a property in Greenlane sold for nearly $500k above its reserve.
If you have been thinking about your next move in the property market, then it's time to get informed about what you might be able to do.
Get in touch with us today for an obligation-free chat about your next move –  Oliver Broomfield Mortgage & Insurances 
Frequently Asked Questions