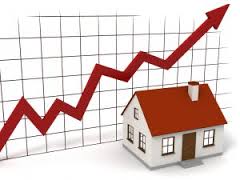 Whether you are starting out investing in real estate or adding to your already-substantial portfolio, here are some things to consider when buying a rental property. 
Do the numbers stack up?
First and foremost, you will need to crunch the numbers to make sure that the figures add up for you. Find out how much you can borrow to help narrow down your potential properties by price range. 
From there, you will also need to figure out what your rental yield would be based on factors such as weekly rent, rates, insurance, any maintenance, or repairs that need doing, and potential vacancies.
Understanding yield
Yield is an income return on investment.
To generate the gross rental yield, calculate the gross annual income of the property and divide it by the purchase price. 
When generating net rental yield, you will need to take other expenses such as mortgage and land rates into consideration.
Where is the property located?
Often the location of a property is the most important consideration in choosing a rental property. The proximity of the rental property to school and/or work was a factor in staying in the property for more than one year. Properties that are close to amenities, transport links, and within desirable school zones will have more tenants wanting to live there and therefore the ability to command a higher rent. 

However, areas that are considered up-and-coming may have a higher potential to increase in value than areas that are already popular. All investments (including real estate) involves some degree of risk, and it will depend on your own risk appetite to determine whether to purchase in an established area or in one you believe will become more desirable over time.
What is the condition of the property?
Depending on your experience and capabilities in DIY, repairs and renovations, the condition of the property is a big consideration when purchasing an investment property. 
While there is the potential for more capital gains when taking on a fixer-upper, you will need to ensure that what you put in in terms of cost and effort will pay out. Taking on an ambitious renovation can mean a reduction in income if you consider the time it will take to complete (and not having paying tenants in the meantime), the costs involved, and the ability to recoup your investment in terms of rent received or capital gains. 
Is the property up to code?
As a landlord, it is important to be up-to-date and knowledgeable on all regulations and bylaws around rental properties. From 1 July 2019, insulation will be compulsory in all rental homes, and there are also regulations around swimming pools, smoke alarms, and so on. 

Providing a warm, dry and well-maintained rental property not only keeps you on the right side of rental regulations, it also helps to create happy, dependable tenants who will stay with you longer. 
Do you have the time?
Last but certainly not least, with the growth of your investment portfolio comes more demands on your personal time. It's important to consider whether you will be able to make the time commitment necessary to manage a rental property (or several properties). 
If you work full-time, have a hectic schedule or simply prefer to spend your free time with family and friends, having a dedicated property manager looking after your investments not only saves you time, it has numerous other benefits as well.