A Land Information Memorandum (LIM) is a report issued by the local city or district council which provides a summary of all the information that the local authority has on file about that property.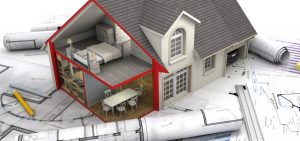 In particular, it reports on all works on the property that the council has had involvement.
It may alert you to matters that you may not notice in a typical viewing of the property.
LIM reports costs approximately $400 and will typically include:
The important thing to remember with a LIM report is that while it can contain vital information on a property you're interested in buying, it won't contain all information on any given property.
For example, it won't contain recent survey measurements, or information on the building's structural integrity, or address fears of contamination from substances such as methamphetamine
In which case, you may well ask why you need a LIM report. However, bearing in mind what it will typically include, here are some very specific examples of what you could learn about a property from a LIM report:

2. What is a Building Inspection report?
A building inspection sometimes called a Pre-purchase Building Inspection report is a detailed property survey and includes a visual inspection of the components of a building, i.e. the interior, exterior, outdoor, roof and site areas.
General inspections of a house's plumbing, moisture and electrical conditions are also reported.
It is important to note that building inspectors do not perform intrusive or destructive inspections.
When faults or defects are discovered, the building inspector will make recommendations for maintenance or remedial work (and in some cases will provide an estimation of the costs involved)
This will give you a rough idea of what kind of work may be involved to ensure everything is in order if you decide to move forward with the purchase.
A building inspection is not required by law, but is highly recommended and can cost anything up to $1,000.
However, as the pre-purchase inspection industry is not regulated in New Zealand, it is recommended to use a qualified building inspector who has professional indemnity insurance and who carries out their work in accordance with the New Zealand Property Inspection Standard.
If a building inspection reveals any issues, and if your offer to purchase is conditional on a satisfactory building inspection, then you may be able to cancel the purchase contract, request the vendor to rectify the defects or renegotiate the purchase price.

3. Why do I need a lawyer?
Buying a house is a big investment, and there is a lot that can go wrong.
A lawyer or conveyancer will protect your interests, in other words, they will act independently as their purpose is to work for you.
It is recommended that you engage one early in the process and
never sign a sale and purchase agreement without getting legal help first.
The cost of their services will vary depending on the circumstances but you can expect to pay somewhere between $1,000 and $2,500.
Here is a list of the main matters they will assist you with: